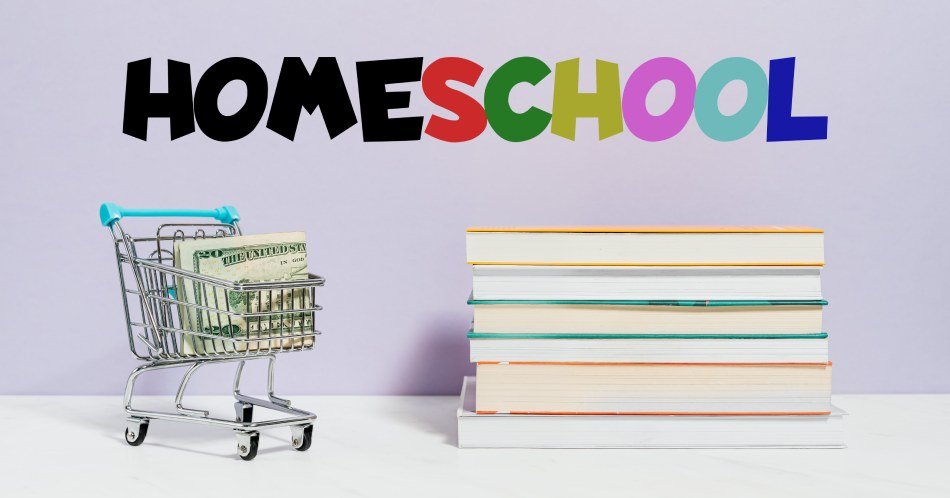 Many parents are now opting to homeschool their children instead of sending them to private or public schools.
This article is meant to teach you more about the homeschooling movement, the average cost of homeschooling, and what is involved when it comes to educating kids at home.
The homeschooling movement started growing in the 1970s and some popular researchers and authors such as Raymond Moore and John Holt and Dorothy began to write about educational reform. They recommended it as an alternative educational option.
The National Home Education Research Institute reports that more than 2 million children in the U.S.A are now homeschooled.
The percentage is rising rapidly each year. Homeschooling is legal in most countries and in all fifty states.
The concept behind homeschooling is simple.
Parents take total responsibility for the education of their children instead of transferring most of this responsibility to a school.
Therefore, the child's home becomes the center of his or her education instead of school.
Homeschool is meant to help children achieve academic excellence.
Since a child's education is designed for him or her, it is possible for the child's full potential to be realized.
Children can learn at their own pace.
Areas, where they struggle, can be focused on until they conquer the subject while areas, where they excel, can be accelerated and maximized.
Average Cost of Homeschooling
Several things are involved when determining the average homeschooling cost. They include:
Curricula
This is one of the essential things that you need as a parent.
Although you can purchase costly, all-inclusive curricula for hundreds of dollars per child, most do not cost that much.
You can find curricula for the major curricula areas for a lower amount than 200 dollars.
You also have the option of reusing or borrowing curricula.
If you belong to a local homeschooling group, you can easily find a person who is willing to share the past year's curriculum.
Although you still have to get items like worksheets and tests, the overall expense will drastically reduce.
Daily materials
Daily materials include pencils, glue, scissors, pens, and notebooks.
You need to purchase these materials constantly and they can cost you anywhere between fifty and a hundred dollars depending on their brand and quality.
Exam Test
Many states expect homeschooled students to take standardized exams.
These tests are important because they will help you to know where your child stands as compared to other students who are studying in public schools.
The cost of a standardized test is around 35 dollars.
If the tests are administered by another person rather than you, you will have to pay an additional 30 dollars.
This is almost similar to private evaluations whose cost is not less than 50 dollars per student.
Group membership
Your child can join a homeschooling group. In some groups, membership is free while others charge like 50 dollars per year.
Facebook groups that your kid can join for free are also available.
Field trips and Extracurricular lessons
You could be wondering whether it's possible for your children to participate in extracurricular classes when homeschooling.
There are various activities to choose from including dance, ballet, arts, painting, and playing all kinds of instruments.
Your child can also engage in horseback riding activities.
Each of these activities can cost around 10 to 50 dollars per hour.
However, you can enjoy various discounts if you enroll in several of them or if you have an annual membership.
You can also take your kids on various field trips and educational visits to places like the state park and museums among other venues.
This can cost you anywhere from 100 to 500 dollars depending on the venue.
Library
Setting aside some money for books is also vital.
This includes resource books for you and for your kids. The amount of money you will spend in this area depends on your preferences.
However, it is essential to note that you will not spend less than 75 dollars per year on each child.
The cost of these books may increase for high school students.
How much does a homeschool teacher cost?
If you have a high school student, you may need to hire a tutor to train your kid in the subjects that you are not familiar with.
The cost of hiring a tutor differs depending on the kind of tutor and the subjects being taught. However, most tutors charge around 20 to 50 dollars per hour.
You can get an approximate amount of money to spend on a tutor by calculating the number of hours you want your kid to be tutored.
Swap tutoring can help you reduce the cost of tutoring.
This means if you are good in a certain subject, you can tutor your friends or neighbor's child and leave the parent to tutor yours in the subjects he or she is good in.
The cost of public school versus Home Schooling
The difference between public school and homeschool can be very shocking.
Many families that have embraced homeschool spend less than a thousand dollars per year to educate all their kids.
If you only have a couple of kids, it costs 500 dollars per year per child.
Although public schools are considered to be free, students are required to buy certain supplies in the summer every year. They are also required to buy uniforms, shoes, and electronic supplies.
You should also include the cost of school lunches, paid sports, and field trips among other expenses.
In general, if all these amenities are combined, the cost of public schools exceeds that of homeschooling. It will cost you approximately 1,000 dollars.
Even when your child joins a high school, the cost should not exceed this figure.
Reasons why homeschooling is cheaper than public schools
There is no need for parents to rent out or purchase facilities to teach their children in.
In homeschooling parents only purchase that which is necessary
Parents also do not receive any payment to teach their kids.
The textbooks used by one child can be used by another one, therefore, reducing the cost of purchasing other books.
How to manage the cost of a Homeschool
Having a computer that can access the internet.
Curriculum and textbooks for every child every year
The required field trips.
Chairs at tables with the required space to complete the work and teaching sessions
Basic school supplies including paper, pencils, and crafting tools.
Requirements for Homeschooling
The legal requirement for shooling children at home in the United States differs from one state to the other.
Some states for instance have few requirements or none at all while others ask for the carrying out of standardized tests at certain levels and portfolio reviews.
As a parent, the most important thing that you need to teach your child from home successfully is to enjoy the company of your kids, their energy, passion, foolishness, and their physical presence.
You should also enjoy all the talks of your kids and entertain their questions by answering them.
In the opinion of Holt, the author of Teach Your Own, a bestselling book about homeschool, the most essential things parents need to homeschool their children is to like them, enjoy their energy, their physical presence, foolishness, energy, and passion.
Parents have to enjoy all the talk and questions of their children and answering them.
For all parents who educate their children at home, the only prerequisite is the desire to do it, along with being dedicated to the educational process.
In most parts of the nation, it is not necessary for parents to have an education degree to homeschool.
Young children who have not attended a typical classroom can start a home education program when they attain school age.
At that time, they will begin to adhere to the requirements in their particular state.
The process is a little bit different for parents with children in school already and then decide to homeschool.
Such parents have to write a letter of withdrawal to the school principal or local superintendent.
The letter needs to describe the intent of a parent to remove a child from school to start homeschool. Following the notification, parents should abide by the specific guidelines of their district.
Conclusion
Schooling children at home is not about isolating them.
Instead, parents include tutors, outside classes, service work, field trips, and sports among other activities to increase the variety of learning experiences and opportunities for a child's education.
Children get to enjoy activities and experiences that they cannot get in a private or public school due to the limitation that is integral to those institutions.
The experiences improve the academic elements of homeschool to enhance the intellectual development of a child.
Even though you plan to invest a significant amount in the different materials and services required, you will still spend a lower amount than you would in the average private school (about $10,000 per annum).
That amount is not much, especially when you consider that you will be in complete control of how and what your children learn.