We all know that college education nowadays is very expensive and it's not possible for everyone to manage the cost. That's why many students look for financial aid such as need-based scholarships and grants.
If you're in a similar situation then you can also turn to such grants. However, your options may be limited depending upon your family's income, even if you can't afford to pay the full cost of a college education.
That's where the merit-based scholarships come into play that you can get if you don't qualify for the need-based ones. If you're not sure how to track such scholarships and whether you're eligible for them or not, then you've come to the right place.
In this article, we'll discuss everything you need to know about merit-based scholarships and how to get them. So, let's get started.
What Are Merit-Based Scholarships?
In the simplest words, merit-based scholarships are awarded to students with artistic capabilities, athletic achievements, or academic excellence. Most providers offer this type of scholarship to those students who show some sort of involvement in community services, experience in leadership roles, and high academic grades.
Just like any other type, you also don't need to repay the money if you get a merit-based scholarship. So, you'll need to show the passion to serve your community, or the ability to debate and lead.
Are You Eligible?
As mentioned, you'll be eligible to apply for academic merit-based scholarships if you exhibit great test scores, GPA, and grades. However, there are some other terms and conditions as well that you'll need to meet.
Calculate your Grade Point Average (GPA) with our online calculator.
For example, some merit-based scholarships are only awarded to students belonging to a specific group like less privileged gender or minority. Some scholarship providers also consider your family's annual income.
Types of Merit-Based Scholarships
Primarily, there are the following four different types of merit-based scholarships.
Academic
Academic scholarships are awarded to students with the best academic performance. In most cases, you'll need to have at least a 3.15 GPA to apply. However, some academic scholarships also require you to have more than 80% score in SAT or ACTs.
Arts
There are countless organizations that offer grants to creative talent. If you're an actor/actress, artist, or singer, you'll need to look for an art-based scholarship in your area. You'll also need to build a strong portfolio that represents your skills and talent to get this type of scholarship.
Athletics
Some universities, colleges, and private organizations also offer scholarships based on the devotion and talent of students in sports. You'll need to reach out to regional repositories, local associations, and your mentors if you're planning to compete at a big level.
Special Talent
The primary goal of private organizations offering merit-based scholarships is to honor talent and potential regardless of the type. You'll need to meet the specific criteria of each scholarship in order to apply.
How to Find the Right Merit-Based Scholarships?
There are literally thousands of merit-based scholarships available but it requires time and effort to track them. At the same time, you'll need to make sure that you're putting your efforts in the right direction. The very first step to learn about scholarships is to find out from here they come.
Contact Your Institution
It's always easier to find opportunities to apply for merit-based scholarships by contacting your institution as compared to charitable and private associations. Most universities and colleges offer some kind of merit-based scholarships to potential candidates.
Sometimes only applying for a college makes you eligible for some merit-based scholarships and you'll need to fulfill the following criteria.
High school GOA
Class rank
Scores against standardized tests
It's important to keep in mind that the criteria can vary from institution to institution.
Contact Private Organizations
If your institute doesn't offer any merit-based scholarship, unfortunately, then worry not. Consider contacting non-profit and private organizations in that case. These associations offer financial aid to highly qualified and talented students.
However, these organizations target needy people which makes it a little harder to obtain scholarships from them. You can search on the internet to find these organizations and make sure that you fulfill their criteria before applying.
Scholarship Finder Tool
If the above options were not successful, you can also check this scholarship finder tool that allows you to search for scholarships, grants, loans, and more by where you live and/or your level of study.
How to Obtain a Merit-Based Scholarship?
Once you have found the desired scholarship programs, the next step is to apply for them. Consider using the following tips to improve the likelihood of qualifying for them.
Apply Early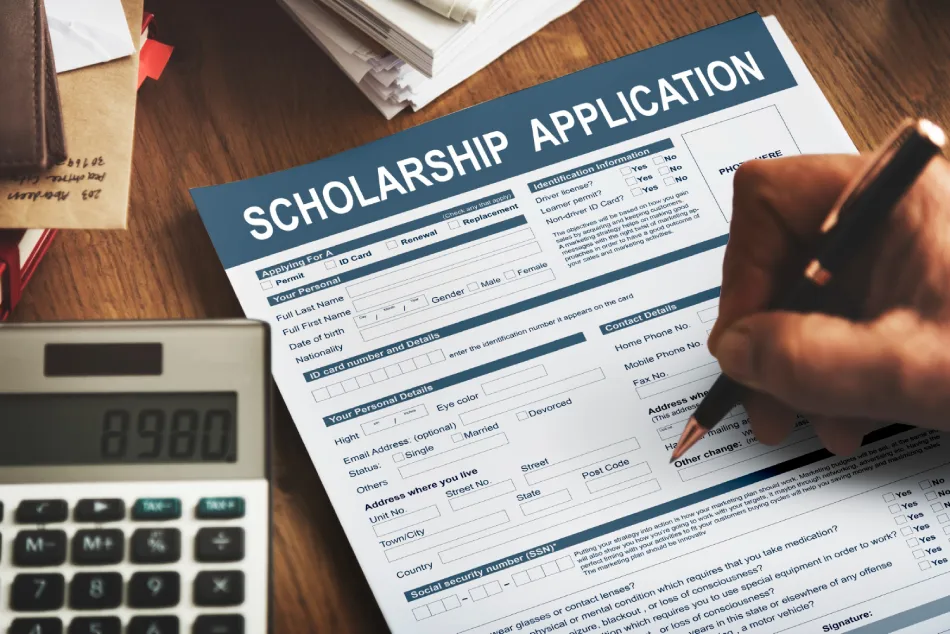 Almost all the scholarship programs are highly competitive and it'll be no less than a surprise for you if you look at the number of applicants. You'll need a decent amount of time to complete all the requirements such as reference letters, experience, transcripts, and so on.
You might also need to write a detailed essay that explains all your goals and achievements. That's why you'll need plenty of time for these to present yourself properly focused and organized.
Take Active Steps
Becoming an artist, athlete, volunteer, or high achiever takes time and steady effort. Many scholarship providers just want to see your consistency and hard work to achieve your goals and you'll need to take active measures for that.
Consider consulting with your counselors and coaches for guidance to make sure that you stay on track. It'll also help you to create a strong network of references that you'll need for a merit-based scholarship.
Improve Your Grades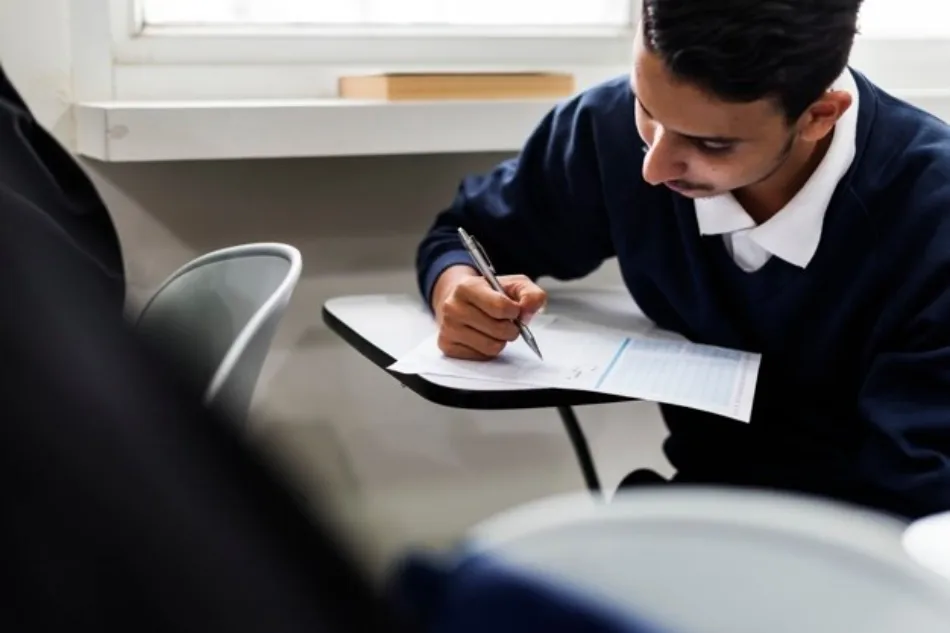 If you have a good academic career so far, then you'll need to keep your grades up in order to obtain scholarships that look for test scores, grades, and skill-sets.
You also need to bear in mind that obtaining a merit-based scholarship is just half the battle. It's important to make sure that the financial aid you get is enough to complete your college education.
Find the Right Matches
Not all merit-based scholarships will match you perfectly, even if you meet their criteria. You'll need to find scholarships that fit your unique goals and interests. After creating a list, you'll need to make sure that you send every required document and an attractive application by the due date.
It's also important to note that you can apply for as many scholarships as you want because there is no maximum limit to that. However, consider applying only to those programs that match you perfectly to save time and energy.
Build a Flawless Application
The application that you write must be flawless so that it makes a favorable impression and you'll have only one chance for that. You'll need to make sure that you start creating a list of all the available options by the start of your freshman year.
The early work will allow you to keep track of the deadlines of all the scholarships and meet their eligibility criteria. The best strategy is to start gathering documents a couple of months before the deadline.
You can also share your application and essay draft with your seniors and coaches to find out where you need to improve.
How to Retain Your Merit-Based Scholarship?
Some scholarship providers periodically review and update their grants based on your current performance. It means that you'll need to continue to fulfill their standards because it's free money that you're getting and providers want to make sure that their grants help the most suitable individuals.
The biggest requirement is to show great academic performance by getting the required GPA to justify your scholarship. You'll also need to stay enrolled in a particular major if your scholarship is based on that. For example, if you got a scholarship in the art program, then you'll forfeit your eligibility by transferring to the STEM program.
Conclusion
Whether you are applying for a Scholarship, Grant, or Federal Loan, make sure you do your due diligence in all possible ways.
Check for the terms and conditions of each application, also, be aware of your personal financial situation, and be familiarized with the type of financial aid before you apply.
Getting your education is the most important decision for your professional development at a cost that you can afford.
Bets of luck!