Fresh out of university and you are now thinking about applying for a job related to your degree.
But do you have the skills that will shape your career when you finally secure the position?
Applying for a job can be an offputting experience, especially when employers demand nothing but perfection and you are not particularly sure if you meet the requirements.
Recruiters look for ten skills that set a candidate apart from the rest: their ability to think critically, communicate effectively, have a sense of leadership, and take the initiative to get a job done.
They also look to see if you are a team player, a great problem solver, and possess an entrepreneurial spirit.
Your skills say a lot about you and your ability to adapt to any curveballs in a workplace setting.
Before we can begin to apply for jobs, we need to understand what it means to be career-ready.
What is Career Readiness?
Many colleges and universities incorporate the skills required to be ready for the workplace throughout a student's time in education.
The National Association of Colleges and Employers defines career readiness as the ability to demonstrate all the skills mentioned above and more to build a career. Their goal is to ensure that graduates are ready to enter the workforce with the necessary skills.
How do you make your job hunt easier?
Below are ten career readiness skills you need that will make your job hunt easier.
Critical Thinking
Critical thinking is one of the first skills employers tend to look at regarding career readiness.
It allows one to think in a definite and logical manner when faced with a large amount of information.
Critical thinking helps generate more ideas by prioritizing your thought processes and analyzing and identifying issues.
It plays a vital role in any organization and determines a successful outcome in projects. Unfortunately, not a lot of people can think critically as is a skill that you need to practice and develop with time.
The best way to think critically is to ask questions, gather the information and evaluate the impact of data. Once you have established the problem, explore the solution, which can be done by brainstorming ideas and resolving an issue.
Communication Skills
Another career readiness skill set every applicant should have on their resume is the ability to communicate effectively. That is to be able to present themselves in a way that is not ambiguous.
Communication is not all about speech but about how you absorb, react, deliver and engage with others in a conversation.
Non-verbal communication skills involve the correct body language, tone and expressions, and eye contact in a professional manner.
Communicating effectively will determine how others perceive you, whether you fit well in a team, and whether you can be reliable and trustworthy.
Teamworking
With good communication skills, you can further your skills in working within a team as you have proven that you are reliable, trustworthy, and honest because of how you communicate using your body language and tone.
A good team player encourages and helps other members who need extra help, settle workplace disputes, and ensure that everyone is cohesive in team decision-making.
Demonstrating teamwork skills shows your prospective employer that you are reliable and can trust to make tight deadlines and create discussions that would lead to a positive solution in a work project.
Leadership Skills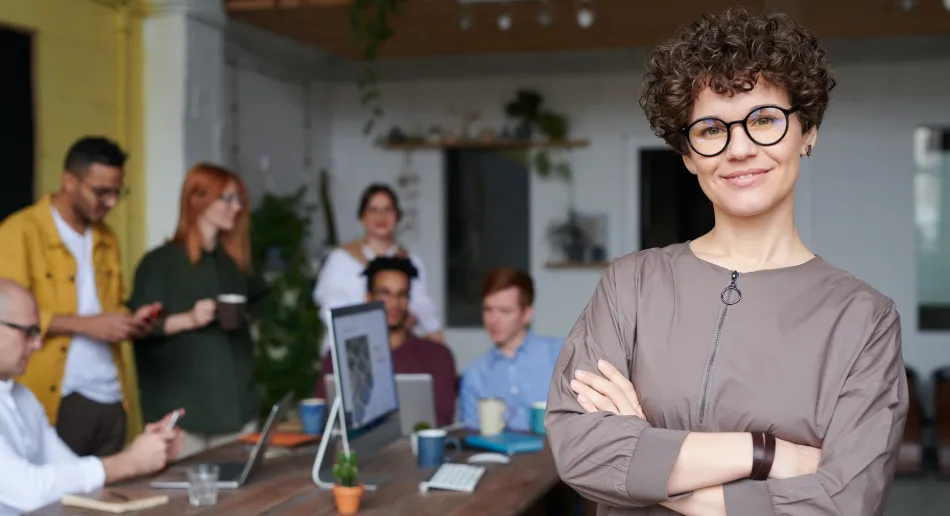 In every team, a leader emerges.
Employers love a good team player, but they also love someone taking the initiative and responsibility to do their part.
It shows that you are invested in the company and prepared to help it achieve its long-term goals and profitability.
As a result, you will stand out from your peers, which helps show that you are ready for the next stage in your career.
The skillset within leadership skills is down to knowledge of the task, concentrating on the goals set, and empathizing with peers if team members can not meet targets due to unavoidable circumstances.
Using Your Initiative
Showing great initiative is also a great way of showing that you are a team player.
When you are active in the work scene, you are conveying your commitment to the business. An excellent way to show initiative is to help someone that is struggling.
Using your initiative encourages you to break out of your social norms.
Doing something out of your comfort zone empowers you to be proactive in areas you want to make changes.
Your decision-making skills strengthen, and this can help you to identify opportunities and to capitalize on them.
Problem Solving
One of the most popular career readiness skills the candidate should include is their ability to problem-solve.
Problem-solving can be underrated as a skill as there is no scope for elaboration on paper.
Everyone in some form or other has faced a problem at work that needs to be solved. The problem is, not everyone is good at solving the problem. This could be related to a lack of technical knowledge or many other factors.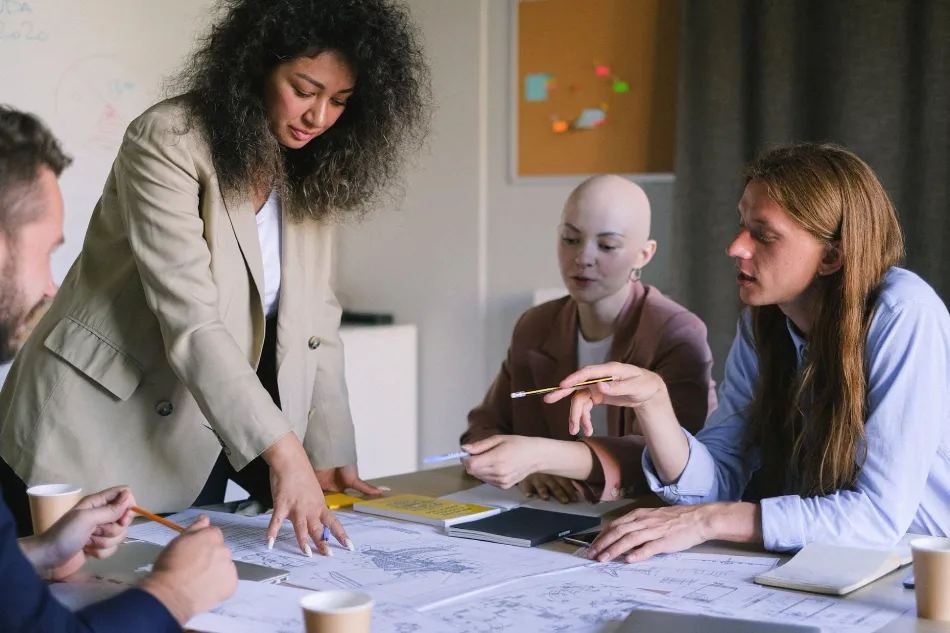 As a self-directed person, you should address a problem and then begin to analyze how to resolve it.
By brainstorming different avenues and using your active listening and communication skills, you can solve the problem in a small amount of time, especially if you know about a project.
Being self-directed will help to organize your thought process better.
Self-Directed
Being self-directed is a beautiful skill to have, especially when on the hunt for the perfect career.
It's a sure sign of being self-motivated.
If you look at the world's most famous entrepreneurs like Elon Musk and Bill Gates, they will always advise you to keep learning and take the initiative to learn a new skill by carving out the time to do something worthwhile of your precious time.
Entrepreneurship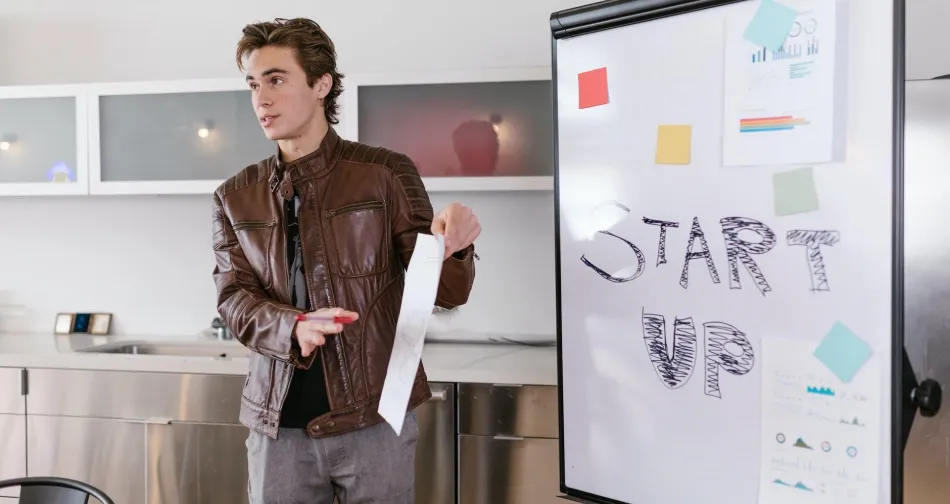 If you might have dabbled in the art of buying and selling a couple of products during your time as a student, then this is something your prospective employer will be interested in knowing.
There is no shame in owning, trying, and failing in setting up a successful business.
Organizations love to see evidence of entrepreneurial mindset, which shows your ability to think outside the box.
As an Entrepreneur you are always up for new challenges, here is rubber meets the road, as you'll need to put into practice all of the mentioned skills.
Organization Skills
Simply stating that you have 'great organizational skills' would be too general for the prospective employer.
Organization skills show that you can prioritize tasks, setting targets to complete, communicating effectively, and efficiently managing your time.
This skill makes the difference between making or breaking a deadline. As you will be able to prioritize what is urgent and important for your organization and having that clear distinction is crucial.
Computer Skills
The most obvious but not always stated career readiness skill is the ability to use a computer and laptop.
Employers need to know that you can handle basic requests such as opening a word document, accessing the internet, or sending an email.
As we are in the digital era, this is a skill that many forget to disclose because it is so obvious.
Nevertheless, by showing that you have skill in technical packages such as Microsoft or advanced software such as Adobe, you will find yourself at the top of the pile.
Employers look for computer-savvy individuals as it highlights your scope and ability to learn technical functions.
Conclusion
The great thing about career readiness is that as a student, you will have already come across and learned to think critically through your class lessons and assignments.
To communicate and work in a group and show that you are self-directed, take the initiative, and can problem-solve.
The key is to justify and exemplify these career readiness skills in real life, and this will make your job hunt easier.
Good luck!