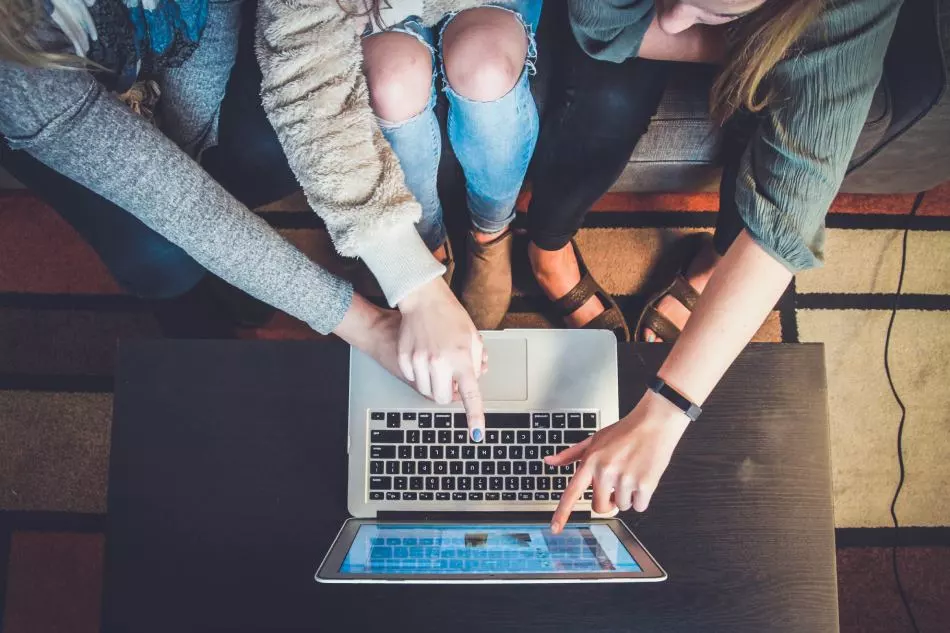 Online learning is suitable for self-motivated and independent learners. It is the reason for setting realistic expectations for your online learning environment.
This comes with many different challenges such as time management to deliver all tasks and projects and discipline to stick to the course no matter what, however, it also comes with some benefits like getting your laptop and start your course anywhere you like at any time.
This does not imply a student to lower his or her expectations. But it is the best way to deal with the dynamics of the online learning experience.
Here are some of the student online learning expectations:
Create a Learning Space
The student should create a learning space with limited distractions. The best option is to soundproof the room chosen for learning, if this option is not possible, try to get in a room with minimal incoming noise from the surrounding.
Also, organize your desk in a way that you have everything you need at hand, sometimes it's easy to get distracted by things that are not part of your learning environment, i.e. Games, Phones, Magazines, etc.
Ideally, the learner should also restrict siblings or friends from entering the room during the learning session. This will enhance maximum concentration during the online class.
Sign Up for Google Classroom
Google Classroom is free and is the most common platform used by teachers to provide weekly assignments. The classroom enables the student to access the assignments and resources to aid the completion of the work. You will also be required to submit the work for feedback and grading.
Create a Class Schedule
The class schedule will help you get on track throughout the week. Ensure the number of classes on the schedule is manageable, here is where time management gets into place, it is important always to remember quality over quantity, no matter how many classes you get in a term, if you can't deliver the best of you there's no point in saturating that schedule, make a plan and be real with your time and dedication.
There's nothing wrong with getting fewer classes but knowing that you'll properly manage and focus to deliver 100% out of you. Try to be discipline by sticking to the weekly schedule. Keep in mind that online classes require more discipline and independence.
Have a Habit of Consulting Teachers
If you need help, then try to reach out to your teachers. Don't waste your time trying to figuring out everything by yourself, sometimes we feel that we know all and that we don't need help from others, especially from the teacher, however, asking for help will give you a different perspective and ideas that will accelerate your learning curve and it will help you excel in your academics in the long run.
The good news is that most instructors do have online office hours for helping students who need assistance. Also, pay attention to the Google classroom, and get to know when your educator is available.
Be Professional and Respectful
Online schools have the same strict rules as in-person schools. It's easy to misbehave when no one's watching, especially on the other side of the screen, remember that this is your career and no one else, treated as your professional foundation. Therefore, the student is expected to be professional and respectful all the time while attending Google classroom.
But also a personal recommendation is for you to behave properly even when not attending Google classroom, meaning at all times.
You are also needed to observe all codes of conduct and avoid using inappropriate language or even bullying others from the learning platform.
Submit Assignments on Time
Online assignments and assessments have a time frame for completion. Don't let this pass through, make sure you know where in the platform are the assignment time frames, it is easy to get distracted by the workload and forget these little things that could cost you a bad grade or even worst your reputation in the long run.
Therefore, you are expected to finish the work at your pace. This is the beauty of online learning but also where it gets tricky if you don't have a disciplined habit.  Also, remember to upload as per the stipulated time.
Review Teachers' Feedback and Grading
The instructor will always provide feedback and grading on the classwork or assessments submitted. Take the time to review the feedback and grading to help monitor your academic progress. This part is super important as it will show you the improvement opportunities for the next course. Take this to your advantage, make a plan, and execute your study strategy.
Create Balance by Taking Opportunities
Handling your assignments and classwork online can be a daunting experience. The best option of breaking the boredom is taking the opportunity to work offline, put in the time, effort, and upload all the tasks.
Don't overload yourself with backlogging assignments, put into practice your time management skills, and prioritize your tasks. This will keep you up to date on all of your activities.
Engage with the Classroom
Remember that virtual learning is what is called passive teaching methods and usually are boring and tedious. These methods come in the form of lectures, reading, audiovisuals, and demonstrations. If you are looking to engage with the classroom, use tools to help focus on the instructional videos. These tools are known for making virtual classes look easier.
Collaborate with Other Learners
Collaboration with other students during the online class is quite important as the best way to learn is by putting into practice the participatory methods, these will include: group discussions, practice by doing, and teaching others.
As a student you could put into practice all these methods and truly learn any subject and become a subject matter expert or SME, also constantly participating in your group will help you grasp some crucial ideas.
Always remember that no matter how knowledgeable you are, you'll need to use respectful language and demonstrate great behavior during your interactions. Become a person of value.
I hope these tips helped you manage your online learning expectations and encourage you to progress with your online education career, these are some of the fundamentals that you should consider whenever studying online, however, if you want to know if an Is an online degree right for you? check out my article on this blog.