A special education teacher or SEP uses specialized teaching methods to work with kids who have visual, hearing, and physical disabilities.
It's in the job description of a special education teacher to deal with the behavioral and emotional difficulties of special children to meet their unique needs.
These special instructions and teaching methods can include interactive games and sign languages.
The primary responsibility of a special education teacher is to develop individualized plans that consist of a unique method depending upon each student to teach content related to different curricular subjects.
Why Do We Need Special Education Teachers?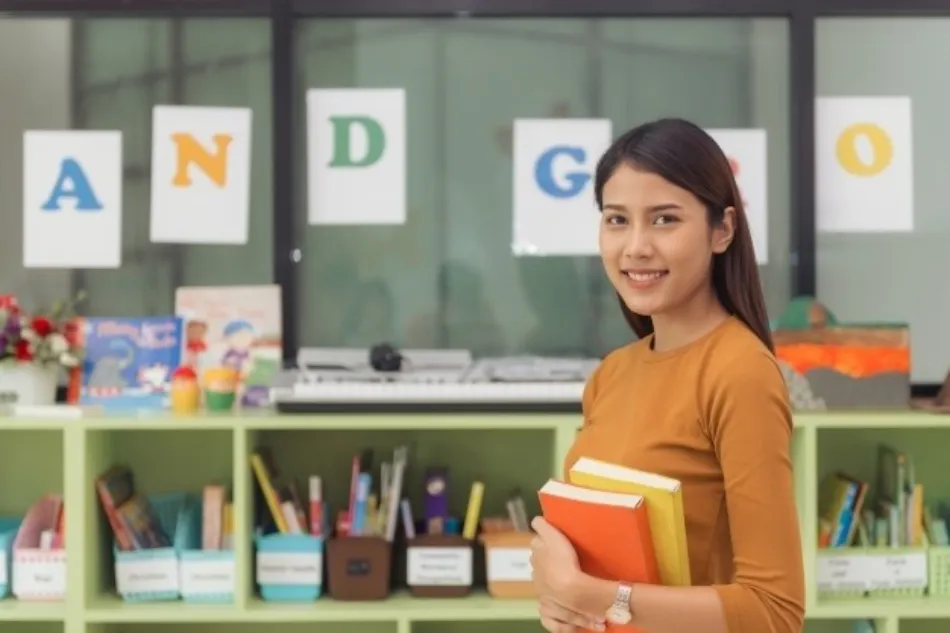 Special education teachers positively impact society by improving the daily lives of special children.
These children have a vast array of physical, emotional, and cognitive support needs and they need a specialized setting for learning.
Only a teacher with specialized education and training can team up with disabled students to guide them appropriately.
Sometimes, it's also important to place the special students with non-disabled ones in the same classroom to support them and build their confidence.
It's important to note that the needs of every special child can be different from others and it's important to deal with them accordingly.
SEP teachers can develop and implement IEPs (Individualized Education Plans) that not only outline a unique teaching method but also specify the services, accommodations, and student's goals.
Certifications and Courses of Special Education Teacher
If you aim to become a special education teacher, then you'll need to get admissions to a college or university. Find the best college for you with this college scorecard.
You'll undergo specialized training and receive advanced knowledge of the field to get a degree or certificate.
A degree or a certificate refers to a highly specialized program that educational institutions design to work with disabled kids with additional needs.
During the entire course, you'll be taught how to collaborate and communicate with special children.
Whether you want to specialize in a particular field or you want to teach students with disabilities, pursuing a certificate in special education will allow you to gain the required knowledge and refine your skills.
Before choosing any particular certificate it's important to perform research and choose the program that suits your personality and needs. It'll allow you to complete your course with true passion and support the students with needs most effectively.
How to Become a Special Education Teacher: Three Distinct Ways
How to become a special education teacher mainly depends on your current standing regarding professional experience and academic career. You'll need to choose the path that perfectly fits your situation.
1. Earn a Bachelor's Degree in Special Education
If you are at the beginning of your academic career then opt for becoming a licensed SEP by earning a bachelor's degree from an accredited university or college.
It's the most direct way to become a special education teacher and you'll be able to start teaching disabled students as soon as you get your degree after graduating.
Keep in mind that you might also need to get a master's degree depending on the rules of your school district.
In that case, you'll need to earn that before starting your career as a SEP teacher.
2. Add a Master's Degree If You're Working as a General Education Teacher
If you have already earned a bachelor's degree in general education, then get enrolled in the Master of Education program while working as a part-time teacher.
You can also contact the institution where you're teaching to see if they offer tuition assistance.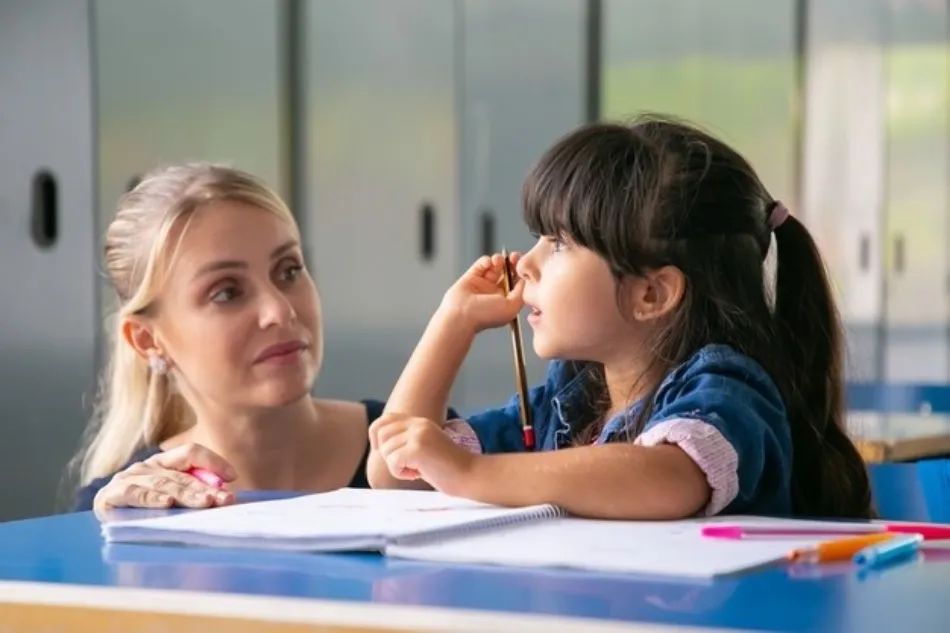 This way, you'll gain professional teaching experience and you can also talk to other SEP teachers for guidance.
Additionally, it'll also allow you to grow your career if your school district requires a master's degree to work as a professional SEP teacher.
3. Add a Master's Degree to Change Your Career
No matter what kind of job you're doing, and no matter what bachelor's degree you have, It's always possible to change your career by earning a master's degree in special education. It'll take some time but if you're passionate about it then doing so is worthwhile.
You might also need to complete all the prerequisites and requirements such as practicum hours, depending upon the local rules, to get admission in a master's degree in special education.
Steps to Become a Special Education Teacher
Now that you understand that you can become a special education teacher regardless of your current educational and professional standings, let's discuss 4 easy steps to become a SEP teacher.
Step 1: Earn the Required Degree
Earning a special education degree is the most obvious and very first requirement to become a SEP teacher.
In your degree, you'll gain hands-on training and evidence-based teaching methods through a comprehensive and professional student teaching experience.
It's critical to check the accreditation status of the special education programs as well as the institution before getting enrolled.
That's because, in most places, you can't appear in the teaching license test if your special education degree is not accredited.
Step 2: Choose Your Specialization Field Wisely
If you're studying to earn a bachelor's degree in special education, then you'll also need to build advanced skills in a particular field by pursuing a specialized program.
Autism spectrum disorders, talented and gifted education, and elementary teaching are some of the common specialized areas.
Depending upon the selected program, you'll need to acquire additional work experience or coursework to complete your specialization.
It'll be a long journey and that's why it's critical to choose the field that suits your interests and personality the best.
Step 3: Obtain Special Education Teaching License
After getting the desired degrees in special education, you'll also need to clear a teaching license exam based on your local education rules.
This exam makes you eligible to apply to different schools.
You'll need to provide the authorities with your educational information that explains your student teaching experience and the degrees you've taken to appear in the licensing test.
Step 4: Find the Teaching Position as a SEP Teacher
Finding the right position to start teaching as a special education teacher is a final step and you'll need to apply in the desired institutions.
You can look for job openings in public or private secondary and elementary schools.
Keep in mind that each institution can have its own hiring criteria that can take some time. Meanwhile, you can find work at residential facilities before securing a permanent teaching position.
What Qualities a Special Education Teacher Should Have?
Unlike most other professions, a special education teacher must possess a set of particular qualities.
It can be a life-changing career but it also comes with some of the most challenging responsibilities.
That's why you must:
Be organized and have time management skills
Have a good humor
Be even-tempered
Be creative in teaching techniques
Accepting of your students
Have great coping skills in difficult situations and challenging environments
Confident, intuitive, and have the ability to concentrate
Be thick-skinned
Be dedicated to your students
Have the ability to communicate through sign language
Have the ability to provide a concise and clear explanation
Have the capability to discipline the students with affection and love
Benefits of Becoming a Special Education Teacher
Most special education positions to work with disabled kids in the classroom come with many perks as well. For example, you'll have lengthy yet paid summer vacations and you can also find a temporary job for that period.
You can also plan a trip with your family to spend some quality time during spring or winter breaks. Depending upon your job, you'll also have a pension plan, life insurance, and health care benefits.
Conclusion
Becoming a Special Education Teacher is by no means an easy task let alone change career to start a new one, however, you can't put a price on helping those little ones.
Whether you are looking to start teaching or planning to change your career, please make your due diligence by finding the right school and proper accreditation.
Good luck on your quest..!!